Find the new book on BarnesAndNobel.com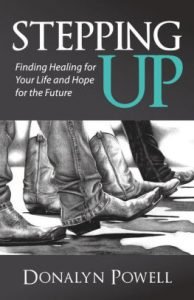 Most cries of pain from teenagers are silent, and too often we only discover the true depth of their pain after suicide or other self-destructive behavior. In Stepping Up , teens speak openly about their struggles with suicide, depression, sex, drug addiction, pregnancy, abuse, bullying, and self-destructive behavior through their personal letters to author Donalyn Powell, a long-time youth and suicide-prevention advocate. To each letter, Powell offers personal and practical hope: even in the darkest situations, the pain will not last, and we are never alone. God has a purpose for each of us that we alone can fulfill, and it is God's life in us that provides our reason for living, healing for our lives, and hope for the future.
Through a Child's Eyes

Rich black and white photographs and accompanying prose capture the innocence, joy, and playfulness in a child's world. This is truly a treasured gift book.Harold Shaw Publishers

A Reason to Live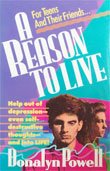 A Reason to Live is unique in that it talks directly to teens about depression and suicidal thoughts. Donalyn allows teens who are struggling with life to speak for themselves and responds as a caring friend with sound advice.
Donalyn leads the teens into understanding that there are solutions to every problem, but giving up isn't one of them.  "God has made you special and has a plan for your life that only you can fulfill."

A Reason to Live is recommended by the Christian Medical Association and the Christian Medical & Dental Society Life & Health Resources.
Bethany House Publishers
---
Centra Health's Pediatric Art Gallery


---
Donalyn Powell is the sole artist of the Virginia Baptist Hospital's Pediatric Art Gallery. This work is a unique collection of children's photographs, which are black and white, hand painted, and color prints.
The prints epitomize the love, laughter, and joys of childhood and many are accompanied by short inspirational verses. This collection has touched the hearts of adults and children and has given comfort to many who see the love expressed in each print.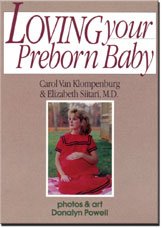 Loving your Preborn Baby

Photography and Illustrations By Donalyn Powell
All the above Books, Photography, and Illustrations are by Donalyn Powell.